It's All Wrong
That's What Makes It Right!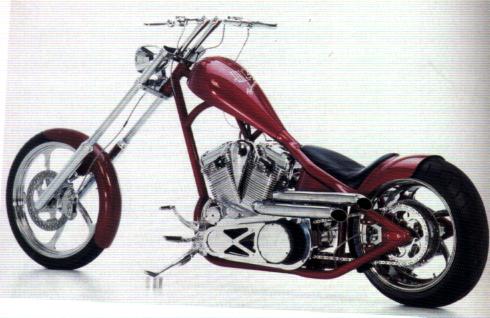 Go ahead and slobber all over it. There is a flat bottom tank, a boxed-in seat, and enough one-off wonders to shred more than a few taste buds. This sweet red piece of two-wheeled hard candy is what Jeff Hill, and his wife Salina, cooked up to take radical in a new direction. Problem is, most everyone who saw it on the shop lift found it as distasteful as a bowl of rear fender encrusted Metzeler crispies.
Jeff owns Hill's Performance in Ney, Ohio, and he normally builds every bike from scratch to his customers' exacting specs, only this time Jeff was the customer. It's easy to tell that he put stuff on the wrong side, and Jeff wouldn't have it any other way. Tell him it's all wrong and Jeff will just smile and say, "Thank You."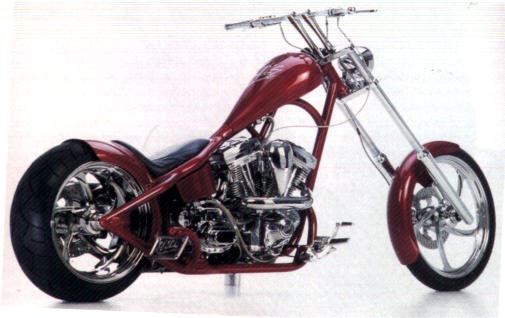 Judges at our Invitational Bike Show in Columbus, Ohio. liked this chopper well enough to award Hill's Performance second place "Best of Show". And here it is wrong as it can be, in American Chopper's magazine.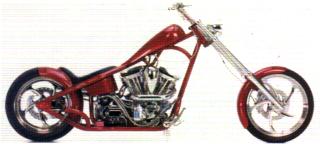 Talk about a bike that cleaned-up look! From the left, it almost gives the impression that there are too few parts on it to be burning up the street. As Jeff once told us, "The limitation to what Hill's Performance can create for you is only governed by how much you are willing to spend."
From custom pipes to custom paintwork, Hill's Performance is an authorized distributor for parts from some of the best names in the business, but they also make special parts that the catalog don't yet have.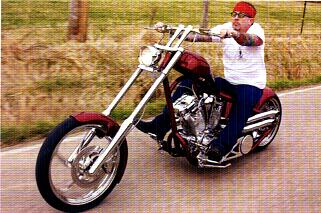 When you check out www.HillsPerformance.com , you'll see they not only build custom frames, they also rebuild motors from knuckleheads to Twin Cams and everything else. Whether it's a 1937 flathead, or their next show winner, Hill's Performance can make it as wrong as it gets.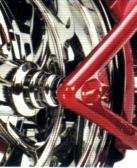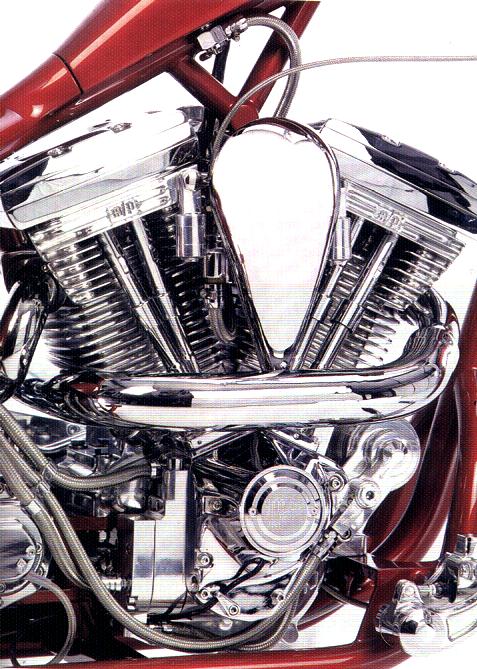 Magazine cover, pictures and articles are courtesy of American Chopper™ Magazine. Used with permission.
© 2002-2004 Copyright - Hill's Performance, American Chopper™