Article copied with permission of BIKER™ magazine...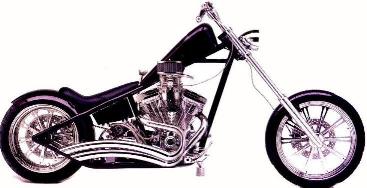 Thereís a little town in Ohio thatís become home to a shop thatís been responsible for wakiní up more than one of the residents late at night, thanks to the roar of dirty thunder rolliní out of the tips of a pair of open pipes. Hillís Performance is located in Ney, Ohio, just a small town in a state known for its green rolling hills, but not necessarily killer choppers.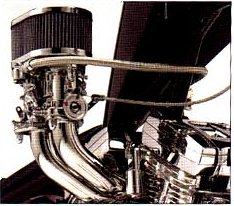 Hillís has been steadily churning out sleds of all type since early í92 and doesnít stick to any one style. New choppers and old school bobbers all roll out the same door. And the guys at Hillís donít believe in all show and no go either. Itís owner Jeff Hillís philosophy that if it ainít ridden, itís just an expensive coffee table and fuck that! The bikes they build at his shop are meant to be ridden Ė and ridden hard. Take note of the 120-inch Merch motor that sits right in the middle of the Rolling Thunder rigid chassis. Itís been tricked out with the addition of an Andrews cam, Compufire ignition and Weber carb that pours plenty of juice to the powerplant.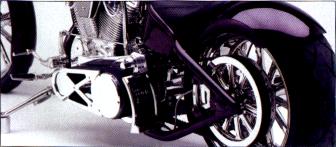 Jeff prefers to use the best tried-and-true components whenever possible which is why he chose a JIMS 6 speed gearbox to deliver the gear shredding torque the well-tuned 120 delivers. Karata and Covington supplied the primary that connects the driveline and a rear belt spins the P.M. wheel pulley. By the way, howís that rear belt holdiní up Jeff?
Clean lines were key and the single loop Rolling Thunder chassis was a great place to start. Sportiní an often-seen rake and stretch combination, that is if youíre from the middle plain states, an ultra clean Perse fork was chosen up front. Perseís design features no visible fasteners and high performance Race Tech suspension components. If all ya got is front suspension, it had better be good! A Headwinds headlight is perched up top with a set of narrow drag bars capping the whole deal off.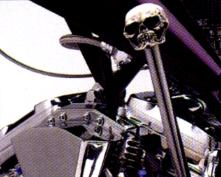 The one-of-a-kind custom purple paint was applied by Tracy Grimm and Delbert Densmore. The pair also handled the molding chores that really set this bike apart when you take a close look. Danny Gray handled delivering the comfy, leather wrapped perch. Performance Machine provided the Seville wheels, hand and foot controls as well as their world class brakes.
The lovely Roxy, Miss Easyriders 2002, was in town at the time of the shoot and was kind enough to throw a leg over the bike while Mr. Lichter snapped away, apparently unphased by our leggy statuesque goddess. How does she do it?
Jeff and the crew got the bike finished just in time for the Louisville Easyriders Bike Show, despite an untimely ding in the paint, and he swears the next time he wonít be finishing the bike before show time. Yeah, weíll seeÖ --- Boxcar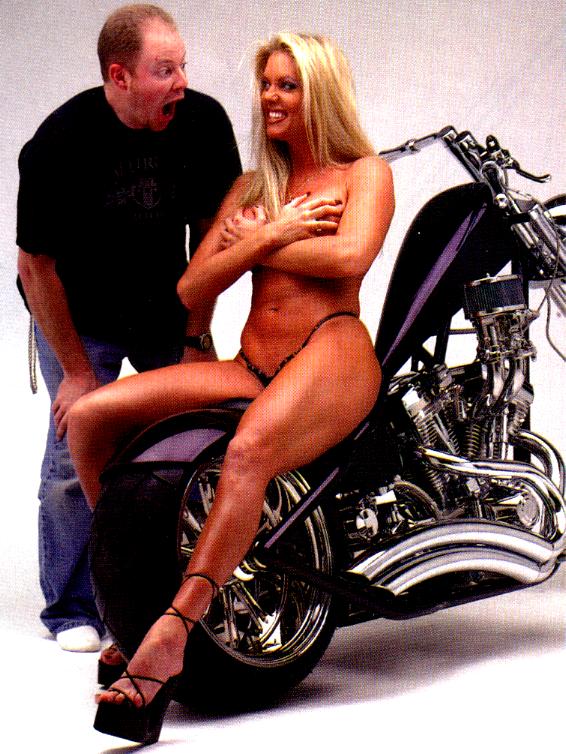 Article written by Mr. Ken "Boxcar" Ross
~ Photos by Michael Lichter
Magazine pictures & article is courtesy of BIKER™ Magazine
© 2002-2003 Copyright - Hill's Performance